Baseball card exhibit will feature 50 vendors over a baseball weekend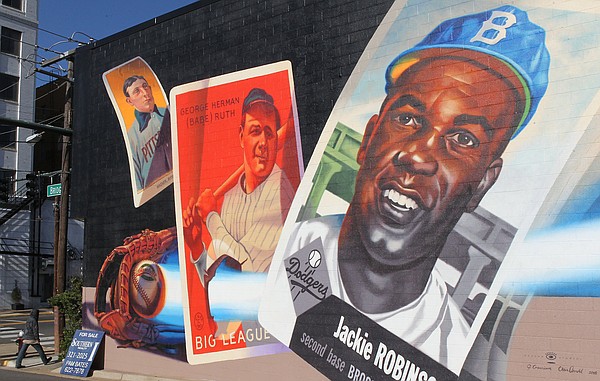 About 50 vendor tables will be available for browsing later this month at a baseball card show that will be part of Hot Springs Baseball Weekend at the Hot Springs Convention Center, Visit Hot Springs said.
The vendors will be open from 10 a.m. to 3 p.m. on Saturday, August 28.
"It will be a real treat for baseball card collectors and those who love baseball cards in general," Steve Arrison, CEO of Visit Hot Springs, said in a press release. "With 50 tables set up in the hall of the Palais des Congrès, there will be something for all lovers of this leisure activity."
Michael Wallace, who hosts the baseball card exhibit, said in the statement that vendors will showcase sports cards, unopened wax sets, graduated cards, vintage cards and baseball collectibles.
"Vendors will also be purchasing items at the show," Wallace said.
Arrison said COVID precautions would be in effect for all weekend baseball activities at the convention center.
"We strongly recommend that fans wear masks inside the convention center," Arrison said.
"All Baseball Weekend events are absolutely free and the public is welcome to everyone.
"We have made arrangements for proper social distancing during all events at Horner Hall at the convention center. There will be no autograph sessions with our celebrity guests, but the first 100 people at each of the table sessions. Saturday's round will receive free autographed photos of participants, "he said.
"In addition to state-of-the-art air filtration systems, the convention center has hand sanitizer throughout the building for guest use. We also have touchless water faucets, paper towel dispensers and toilets, "said Arrison.
"Cleanliness and sanitation is a priority for the convention center," he said, noting that the facility has received STAR accreditation from the Global Biorisk Advisory Council.
The final schedule of events for Baseball Weekend includes the following:
Friday August 27
• 4:30 pm to 6:30 pm – Preview tours of the new Majestic Park baseball complex, 105 W. Belding St. The event is free and open to the public. There will be tours of the facility, free hot dogs, popcorn and water.
Saturday August 28
• 9:30 am – Ceremony to appoint Convention Center Room 105 as Dugan Room in honor of the late baseball historian Mike Dugan.
• 10 am to 3 pm – Baseball Card show in the Grand Lobby of the Palais des Congrès.
• 10 am to 11 am – Introducing the All-Time Hotsprings Dream Teams at Horner Hall. A panel of baseball historians will present their four "dream teams" in Hot Springs, featuring Major League Baseball players who played competitive baseball in Hot Springs; were born in Arkansas or lived in the state; played in the former Black Leagues and trained in Hot Springs; or trained or coached here but never played at Hot Springs.
• 11:15 am to 12:15 pm – "Talking Baseball" with Andre "The Hawk" Dawson, Chicago Cubs Hall of Fame member, Horner Hall.
• 1:30 p.m. to 2:30 p.m. – "Cardinal Baseball Then and Now" with Jim Edmonds and Al "The Mad Hungarian" Hrabosky, at Horner Hall.
• 3 pm-4pm – "The Goose is Loose: Straight Talk" with New York Yankees Hall of Fame pitcher legend Rich "Goose" Gossage at Horner Hall.
• 4:30 p.m. to 5:30 p.m. – "All About the Big Leagues You Always Wanted to Ask" featuring Dawson, Gossage, Edmonds and Hrabosky, at Horner Hall.