Music Review: Taconic Music: Vermont Summer 2021 Music Opens | Vermont Arts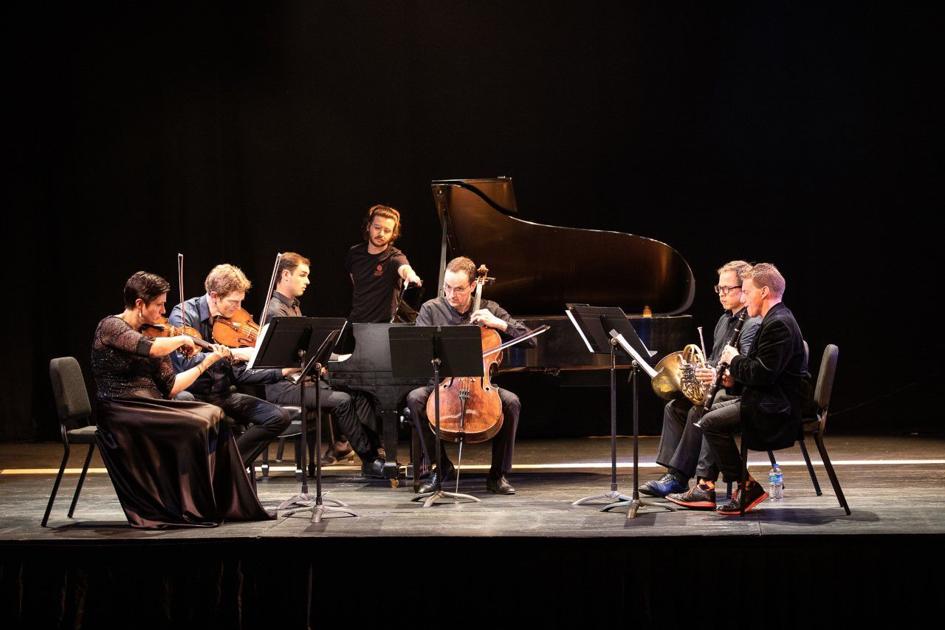 MANCHESTER – Vermont's summer music season opened on Saturday – in person and indoors – with a beautiful bouquet of musical colors. In fact, the closing work for Taconic Music's fifth season opening concert at the Riley Center for the Arts at Burr and Burton Academy was more of an immersion in beautiful sounds.
Taconic Music actually presented four in-person indoor concerts last summer at the Riley Center – with the masked and socially aloof audience – the only festival in the state to do so. (The Central Vermont Chamber Music Festival presented only one indoor concert at Randolph's Chandler Music Hall.) Just before Saturday's concert, Taconic announced that it would not require masks for fully vaccinated people.
Hungarian composer Ernö Dohnányi's Sextet in C major from 1938, op. 37 is a neo-romantic blend of Brahmsian richness, early 20th century harmonic language, and brilliant bombast. His unusual instrumentation, with clarinet and French horn instead of a second violin, gave unique, bubbling and brilliant sounds. And there was a lot of romantic drama and rhapsody – and a bit of delicious humor.
Taconic's performance was simply a joy. Violinist Joana Genova and violist Ariel Rudiakov – co-founders and artistic directors of Taconic Music – were joined by cellist Thomas Landschoot, clarinetist Todd Palmer, French horn Kyle Hoyt and Drew Peterson in the openly virtuoso piano part. In this finely crafted piece, the musicians clearly enjoyed every second – and so did the audience.
There could not be a greater contrast to the Dohnányi than Lili Boulanger's Three Pieces for Piano from 1914. That it is a masterpiece, and not a minor despite its duration of less than 6 minutes, was attested by the sensitive and irresistible performance of Petersen. Boulanger, who lived only 24 years, was the first woman to win the Prix de Rome, the largest composition prize in the world at the time.
Boulanger's three very French solo pearls lie somewhere between Claude Debussy and Olivier Messiaen. Spared rather than austere, these works are sensual poetry, but contain no foreign notes. Petersen understood this and made no effort to "interpret" Boulanger's art. The result was exquisite.
The whole Taconic Music family, teachers and students, have come together to perform the 1937 Serenade for Strings by Swedish composer Dag Wirén, Op. 11. This is a charmer in four movements that could easily be imagined as the score of a European film.
At first, the Serenade seemed witty but superficial as Rudiakov led the 11 string players, but its appeal ran deeper. The playing was good, and it was a good start to a great concert.
Taconic Music will present three more teacher concerts on Saturday, two "NextGen" performances and public master classes. This opening concert bodes well for the first summer concert season emerging from the COVID-9 pandemic. Yay!