Productive Sino-Hungarian partnership: China Daily editorial – Opinion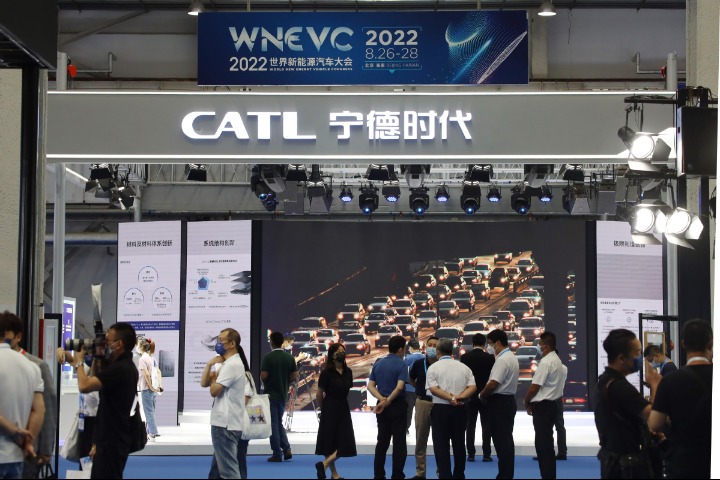 Monday's signing of a land pre-purchase agreement between China's Contemporary Amperex Technology Company and the city of Debrecen in Hungary marks the official launch of the world's largest car battery producer's 221-hectare Hungarian factory, valued at around 7.34 billion euros ($7.28). billion).
The project, whose construction should begin this year and be completed within five and a half years, is the biggest investment in the history of Hungary. The plant, CATL's second in Europe after one in Germany, is expected to create 9,000 new jobs and contribute to Hungary's commitment to achieve carbon neutrality by 2050.
In addition, this landmark project will help strengthen CATL's foothold in Europe as its customers include major automotive manufacturers such as Mercedes-Benz, BMW and Volkswagen. The plant's 100 GWh production capacity will also cement CATL's dominance in the global car battery ecosystem, as the world needs 1,000 GWh of battery manufacturing capacity per year by now. 2025 to meet the electric vehicle transition target, according to the International Energy Agency.
The project is the result of many years of pragmatic Sino-Hungarian cooperation based on mutual respect and Hungary's desire to be the base of Chinese enterprises in Europe and the main transit route for Chinese goods destined for the European market.
Thanks to its "openness to the East" policy, Hungary has always considered China as an important partner for its own development. It seeks to be the gateway for Chinese investors expanding their presence in Europe, and in 2015 it was the first European country to adopt China's Belt and Road Initiative.
China is now Hungary's largest trading partner outside the European Union, and Hungary is China's third largest trading partner among Central and Eastern European countries. The close economic and trade relations have enabled the two countries to support each other in areas that go far beyond economic and trade cooperation.
At the height of the COVID-19 pandemic last year, China delivered millions of vaccine doses as well as face masks and other medical equipment to Hungary to help it through this difficult time. And Hungary stood up to the EU in March 2021 when the bloc imposed sanctions on China for alleged human rights abuses, calling the move "unnecessary, pretentious and harmful".
As the EU reassesses China as "a competitor, even a rival", the good relations between Hungary and China are viewed with suspicion in Brussels. But the goal of Sino-Hungarian cooperation has never been to divide Europe, but rather to promote mutual understanding between China and Europe.
The CATL project once again proves that the Sino-Hungarian cooperative relationship is a model of mutual benefits and win-win results.